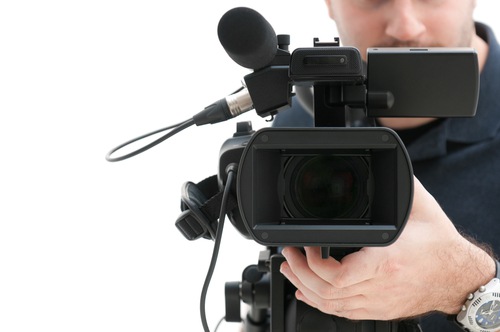 There's no doubt about it: A well-structured video marketing campaign is a great way to boost both your brand's awareness and your company's overall website success. To see just how great this option can be for promoting your organization, consider the following statistics:
According to research conducted by ComScore, websites with video content hold viewer attention for more than two minutes longer on average than sites without video files.
Another survey carried out by AimClear found that video listings that appear in the universal search rate experience as much as a 41 percent higher click-through rate than their plain-text competitors.
One final study put together by the Forrester agency discovered that websites with a good video marketing strategy in place increased their likelihood of being ranked on the first page of the Google results by as much as 53 times.
The bottom line is this: If you want to perform well online, you simply must invest the necessary time and resources into putting a video marketing strategy into practice!
Unfortunately, there are as many different video marketing strategies out there as there are SEO techniques. As a result, what constitutes a "good" strategy for one company might represent a totally wrong choice for another, leading to plenty of confusion amongst companies who are attempting to get into this promotional avenue for the first time.
If you're struggling to figure out how to uncover and implement the video marketing strategy that's right for your company, consider the following advice:
Step #1: Consider Your Campaign Goals
Before you even hit the "Record" button on your camcorder or screen capture software, take some time to think about why you're getting into video marketing in the first place. To help get your creative juices flowing, consider that any of the following motivations, among others, could provide the basis for a solid video promotion campaign:
Improving your chances of earning high-ranking video spots within Google's blended search results.
Reaching out to busy customers who prefer to consume content in video format, rather than in text-based articles.
Showcasing product or service features that aren't adequately captured in text- or image-based content.
Forming a Youtube channel that attracts a following and earns income through ad revenue.
Creating "viral style" videos that increase your chances of building a massive online following.
Any of these campaign goals are acceptable, but what you will notice is that the specific actions you need to take to promote your video content as a result of your unique motivation will be different.
For example, if your goal is to use videos to snag top positions within the Google SERPs, you'll want to deploy your content across several web properties, including your own website and different video sharing programs. Creating separate listings on each of these sites that utilize different title and description tags will improve the odds that at least one of your video entries gets picked up and included in Google's results pages.
On the other hand, if your goal is to make money through Youtube advertising, posting your video content to several different websites simply doesn't make sense. Instead, your primary focus must be on encouraging viewers to subscribe to your channel and to share your video content with interested friends, in order to build up the viewership needed to sustain regular ad clicks.
As you can see, the specific strategy you'll want to adopt when it comes to promoting your video content will depend on your overall campaign goals. However, as there's been plenty written online already surrounding the different ways to get your video content noticed, the following two steps in this process will focus on recommendations that can be applied to any web video file, regardless of the specific intent behind its creation.
Step #2: Focus on Creating Valuable Content
Whether you're producing Web videos to improve your website's natural search traffic or to become a viral video star, there's one rule that all video files must follow: They need to contain valuable content!
Now, for those of you who are about to jump in with a counterpoint about how some of the viral videos you've seen are amongst the silliest, most amateur pieces of content ever, let me be clear. By "valuable," I don't necessarily mean "professionally produced." Although, if you're using your video marketing campaign to increase your company's brand recognition, good production value will go a long way towards helping your organization to build the reputation it deserves.
Instead, what I mean by "valuable" is that you want to produce the types of content that your target audience members naturally want to consume. If you're trying to build a reputation as a Youtube star, that content might include silly content, as in the case of the "Bad Lip Reading" and "My Drunk Kitchen" channels.
On the other hand, if you're trying to establish yourself as an authority figure within your industry, the types of content you release might lean more towards video training sessions or presentations.
Really, the important thing here is that you produce your video content with a purpose. Don't just release video files because some SEO website told you to. Instead, take the time to identify what types of content your audience members enjoy and then deliver videos that meet their needs and expectations.
Step #3: Deploy Videos in Accordance with Accepted SEO Practices
Finally, no matter what the goal of your video marketing campaign may be, there are a few standard video marketing practices that apply to nearly all of the video files you launch online. As you release your new video content to the world, be sure to take as many of the following steps as possible to give your videos the best odds of success:
Include relevant keywords in your video title tags.
No matter where you're uploading your video content (whether on your own website or to a video sharing service), you'll have the opportunity to create a title tag. Make it as engaging as possible, while also including at least one target SEO keyword in a natural way.
Add relevant keywords to summary and tag fields.
Depending on the service you use to release your videos, you may also have the option of including video descriptions and keyword tags that help both the search engines and your chosen video sharing sites to determine what your video is about and how it should rank. When possible, optimize these fields to include your target SEO keywords.
Post close captioning scripts to video sharing services.
In many cases, video sharing sites—Youtube, in particular—create automated captioning scripts for your videos that can be used by visually impaired viewers. Because these scripts are often indexed by the search engines, it's in your best interest to upload an accurate, hand-transcribed version to accompany your videos whenever possible.
Encourage user interactions.
As you're creating your videos, consider including a call to action towards the end of your content that prompts viewers to take some designated action. If you're using your video content to create backlinks, for example, ask viewers to share your files on their favorite social network in order to boost the reach of your videos and, consequently, the number of backlinks that are created.
If you're new to the practice, video marketing can seem prohibitively complicated. However, by understanding what you hope to get out of your campaigns, as well as the steps you need to take in order to bring about these results, it is possible to beat the learning curve associated with video marketing and benefit from increased traffic, revenue, and brand reputation.
If you're using video marketing techniques successfully and have any words of wisdom to share with webmasters who are new to this type of promotion, please share your recommendations in the comments section below!